Glasgow's a great, great city. Culturally, it's vibrant to an almost insane degree. It's hard to keep up with everything that's going on so you miss more than you see. What it doesn't have, however, is
The Hangover Lounge
. You have to go to London for that. The weekend after next (May, 26th) it celebrates it's 5th birthday with a gig at its regular home,
The Lexington
, featuring 3 special groups: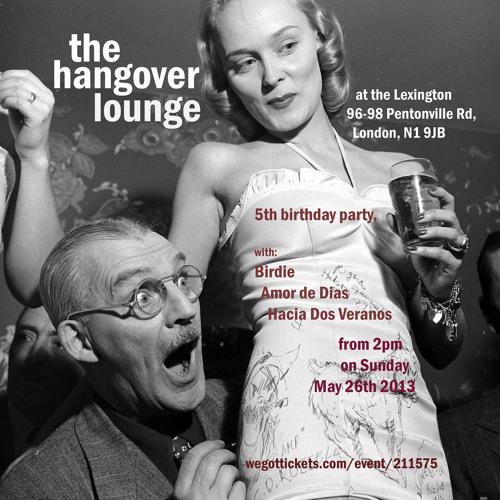 My love for
Birdie
knows no bounds.
Debsey Wykes
possesses one of the finest pop voices ever to be etched into vinyl. I was lucky enough to see Birdie a little over a year ago (thanks, again, to The Hangover Lounge team) so I know what I'll be missing by not being to see them next week.
Amor de Dias
and
Hacia Dos Veranos
have created two of the
loveliest
,
classiest
lps of the year so far and both will keep things thoughtful and sophisticated. With this show to look forward to and the memory of
Robert Forster
's
appearance at their recent
celebration of the life and work
of his fellow
Go-Between
,
Grant McLennan
, The Hangover Lounge Organising Committee must be sporting smiles as wide as 70s flares. If at all possible, be there on the 26th. There's not even the remotest chance that you'll regret it!